This Is A Place Of Remembrance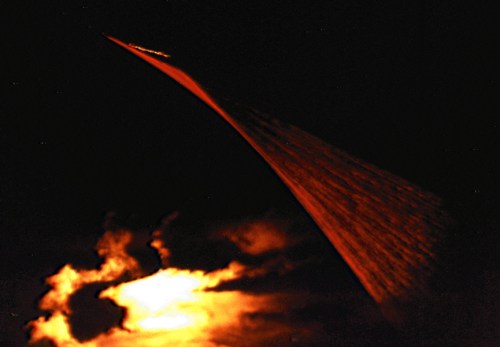 Honor Bound,Now And Forever
Honor Bound:

We stood guard over them
As they laid there still
Dew formed on the poncho's
From the evening chill

Some of us prayed
While some walked on by
Others solemnly stared
While some men cried

It was not easy to be a man
When we were so young
To deal with so much death
Under the Vietnam sun

Yet here lay our brothers
Some mother's son
Ashen and pale
Their war is done

They fought hard in the battle
precious life's blood they gave
Fought for freedom with honor
To preserve the American way

We will watch over them with pride
Until they are air lifted away
If war comes to visit
There will be hell to pay

These gallant Men of honor
Will never be left alone
Come hell or high water
We'll see they get home

Semper Fidelis ?
Hail the Red White And Blue ?
We will honor our country,
As long as they honor you !

Boon.
A different Remembrance
©Sept/11/03
Richard Preston




The Far Land
History
has become
all of fire,

and rainbows drifting
toward home,

..far
above,
and alone.

Just birds,
flying away
from death,
..........calling my name.

....falling
upon all the names upon a wall
silent,...............hoping,...
waiting,

for
just one more
tomorrow.


Minute to
minute.

Hour to
hour.

Day
to day.

.........the month of years
and old dreams,
.........and all the tears of women
so long ago,

who held us in the night time
of remembrance.

Women who remembered us
and forgave the dark angels
that haunted our souls.

Women who love us
..........as we fall away
forever,

...never
at home.

Forgotten!

...and alone.





CAL
©91103
LJKlaiber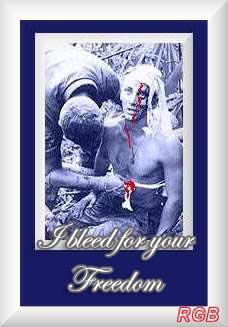 Dancin'with the Devil

Under the cover of darkness
In July of sixty six
Attached to Company "K"
Somewhere in the Vietnam sticks

Around 0200 in the morning
We heard a hollow sound
Ripped open our canvas hooch
Scrambled for a ditch dug in the ground

The first round hit center camp
Then a second one could be heard
Explosions and rifle fire split the night
As they echoed through the Thundering Third

The third and fourth messenger of death
Shrieked through the thick night air
At first came the fear of dyin'
Then came the thousand-yard stare

Glowing hot white phosphorus
Lit up the darkness of the night
We could see the veins in our eyes
The explosions were so bright

Marines cast their eerie shadows
Black against the fiery glow
How many were to die that night
Only our God would surely know

The sky had loosed its demons
As it had so many nights before
Even the cherry boys of Company "K"
Became seasoned old men of war

We had a rendezvous with hell that night
Underneath a South-East Asian Moon
The devil and Marines danced to the wicked beat
Of the Vietcong's hollow tune

Boon
©9/14/03
Richard Preston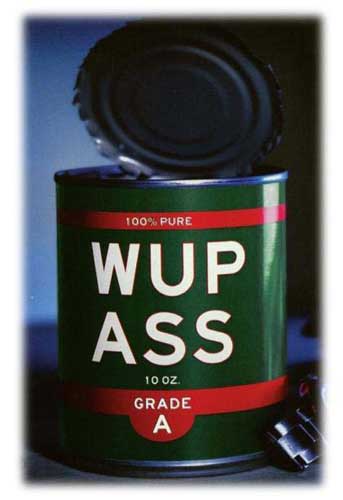 It Just Isnt Funny
When there is someone trying to destroy our country with more than a threat
We, seems to me, that the older I get the stranger things get
I remember when this country would have stood together
To repel this threat, not squabble over whom we might make angry when we gather.
On September 11, 2001, a terrible thing happened by terrorist hand
The likes we had never seen on our homeland
The United States, along with our great allies, together we band
Australia, Great Britton and a couple others helped us make a stand
Our finest young men and women fought to rid the earth of this threat
All hail the chief, and our military and such support did they get.
Soon it was forgotten, and back to our normal lives keeping memories at arms length
The menace was still there only diminished in strength
Now after a few months we (our friends and the U.S.) have defeated Iraq
We are still losing brave young soldiers that we want back
Loses not to compare with what has been lost in previous wars
Now all I hear is bring them home before the job is done on those distant shores.
Sound like Nam to any of you old guys?
A lot of us went through that in Nam, seeing the protest of a cowards guise
Coming home to a nation that wanted nothing to do with us.
I pray that the same isnt slowly happening again and another generation thus
Heck, it just isnt funny.
A war that seems to me is better fought in someone elses land of milk and honey.
Not here on our soil, is a better solution
Support the troops; you dont have to be political to support this resolution.
I hear, the same bunch of wide eyed, maggot infested, FM radio, disc jockey types
Protesting the effort, not that they dont have their rights.
But who do they think gave them the right?
It was the military of yesterday, but they still havent learned sometimes you have to fight.
Sorry but it just isnt funny.
Im a flag waving, freedom loving, veteran of all our countries and not for the money.
Yup thats me. God, Family and Country
So agree or disagree, isnt freedom worth at least the support of our military?
So call me political, call me a nut
But call me when our troops come home and strut.
So I can stand tall and welcome them with an old soldiers gratitude
God Bless our Military, Oh! Now I must have an attitude.
©David R. Alexander
September 16, 2003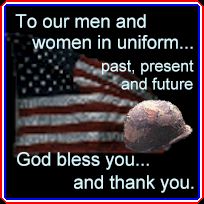 THANK YOU MY BROTHERS

Enduring the horrors of Vietnam past
everyday reminders that last and last
fighting to preserve our precious land
proudly holding a brothers hand
protecting our future so all may strive
risking the jungles side by side

For making a stand so others may live
knowing any moment your life you'll give
being there for us, any day in time
for signing your name on that dotted line

You have suffered hardships, spilled your blood
you have tasted battles, eaten mud
come under fire from enemies guns
fought in a war that could not be won
the cries of death, the eerie screams
of fallen brothers who can't be seen
the rains of pain, the black of night
the scary silence, before the light

Thank you my Brothers, all so brave
Thank you my Brothers for all you gave
Thank you my Brothers, I'll never forget
THANK YOU

Outlaw
©92003 Charles Preston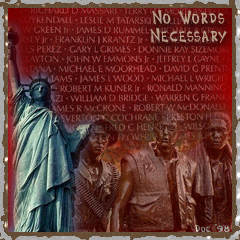 Too Much Water Under The Bridge
Too much water has passed under the bridge my friend
For a little thing to tear us apart before the end.
Brothers of war, have a special bond that holds stronger than most
For we that made it through will never give up the friendship ghost.
Too much water under the bridge!
Bound together with glue stronger than those we might happen to meet
A beggar, a merchant, a farmer or a clergy passed upon a busy street
Veterans of war have made many a sacrifice
And no few words or misunderstanding will be a cutting device.
Too much water under the bridge!
Acquaintances by chance, brothers by necessity, friends by choice
But when the chips are down we stand of one voice.
Too much war we have seen my friends
Keep not a grudge for we have seen too many meet their ends.
Too much water under the bridge!
Sacred bonds that only we can understand
Whether we come from one nation or many, we stand man to man.
So let not your hearts be troubled, as our friendship will never end
Any disagreements for us should be easy to mend.
Too much water under the bridge!
I shall be honored to stand by your side and your enemies help you fend
For our time on this earth is short, thus harmony we should spend
All the troubles of this earth will soon pass away
But I will remember my brothers till my dying day.
Because together we have seen Too Much Water Under The Bridge
©David R. Alexander
September 18, 2003