Night Train

Tired, wet and hungry

Just a place to lie down and rest.

Finally a small dry spot in the jungle

Taking turns with watch.

I taking one of the first watches

Finally relief and asleep before I realize it.

From nowhere there is a light, a strong light

And a noise I hadnt heard in nearly a year.

I rise up and look around and through the jungle comes a train

Yes a train, a steam engine with rail cars behind

Im startled and cant believe the sight.

As I sit up and stare in disbelief it comes closer and closer.

Looking around we are all not only startled but scared

A train in the middle of the jungle?

As it comes closer I can see the engineer and the fireman

Tattered clothing and nothing but skeletons.

My senses are alive and alert, but this is a train from nowhere

As the train moves past there are two passenger cars attached.

In each window there is a skeleton, a skeleton of a man I have lost.

Tears flow, I yell, but I can not stop the train.

And finally as it passes on the last car

On the deck at the very end of the train

My friend and mentor, a mere skeleton,

But it is, it is "JAKE"

"Wake up Lieutenant" its daylight.

I am startled, scared and drained of emotion.

Yes it was a dream, a dream of all those that died

The ones that were entrusted to me.

I have let them down,

I have not done my job well enough.

When again Im reminded of those words of one of the dead

"You did your best Lieutenant, my dying isnt your fault".

This maybe, but that dream isnt one that I only had in the jungle

It is a dream that comes again and again.

A night train going nowhere

Filled with my brothers that have gone on to wait for us all.

©David R. Alexander

July 15, 2003

All Rights Reserved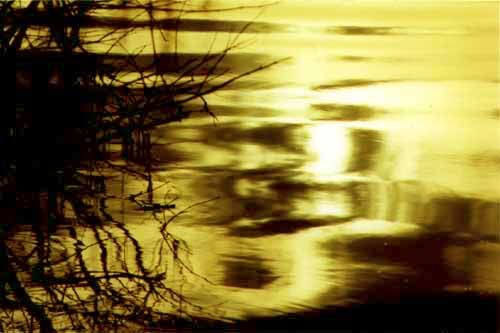 Reflections Of Lost Souls
Looking into a muddy streams
Reflections that bring on many dreams
Lost friends and comrades of old
Many a story that could be told.
When one stares into such a mirrored reflection
Ones soul is stirred with recollection
For not only is your face looking back into your eyes
But many more of those gone on, those faces so wise.
A stare of those dead and gone
Into their eyes you are drawn.
Once again you see the thousand yard stare
With you their pain they share.
A reflection of the young and brave men
A sacrifice given for a nation that didnt care and you pray never again.
Their faces around your own image you can see
And but for the grace of God one of them could be thee.
Reflections of Lost Souls
Killed in many wars and many hellholes.
Today those reflections are too real
A wound in your stomach that will not heal.
Tomorrow many more faces will be in this pool
The world learns no lessons, and leaders play us for the fool.
Stand up, take a stick and muddy the stream
So that you can walk away and not scream.
So many gave so much for a people to be free
Then come home to a homeland that did not agree.
What a welcome home these reflections will receive
A coffin, a lonely marker, a hole in the ground and those left to grieve.
A reflection may hold the beauty that nature has made
Or the reflections of ones soul and the mistakes there laid.
Beauty, peace or death, these can be seen in a reflection
However each one of us must decide what we will see and which recollection.
©David R. Alexander
July 16, 2003
All Rights Reserved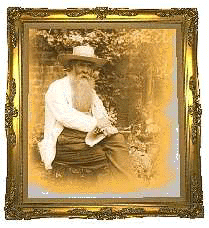 Lost Youth

I am a little grayer now

My gate is a little slower now

My interest doesnt seem so eager to grow

Where did my youth go?

I notice nature more now

My patience is greater now

My wife is dearer and her face is still aglow

Where did my youth go?

I dont see as many enemies now

My fields are no longer there for me to plow

My days are passing but not nearly as slow

Where did my youth go?

Aw but to have the days of youth to live now

My mind would absorb so much more now

My lost dreams of youth have gone but no one will know

Where did my youth go?

Men and women of the military now

Seem so much younger and how

They march by and the pride they feel does show and my pride doth grow

Where did my youth go?

I no longer hold the same things dear now

My grandchildren see an old man when they visit now

My father must have felt this same way before his passing sometime ago

Where did my youth go?

©David R. Alexander
July 15, 2003
All Rights Reserved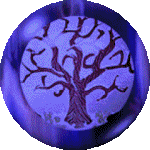 I am tired

...the wind has carried the last
of day....so
far away.

Far into the clouds of night,
and my restlss dreams,
grieving
for those who died before their time
.....so far
away.

I am alone
....lost
and looking around for myself.

My pockets are empty.
I walk naked beneath the sky.

I tell them all

that I am here,
....yet

I am always
there!

....always
there.


The sky opens up
as lightning flashes
........and the sky
roars as thunder.

The rain is pouring
.....cold upon my face.

The wind touches my heart,
and I am forever
cold, and suffering
...as they.

I am there again!

....so wounded

again and again
..wounded

and....always
there.



CALIBER
©Jul/17/03LJKlaiber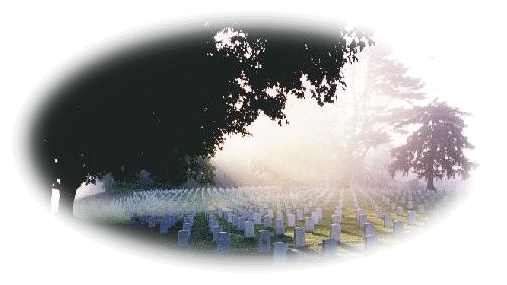 Epitaph of A KIA
Did you know
I was only 18
.. I was the oldest child
. I had a girlfriend
Did you know
I was an A student
.. I was elected Student Council President
. I volunteered for military service
Did you know
I had been in the military for less than a year
.. I had dreams
I had a life to live
Did you know
My parents will miss me
.. I would have had a son
I love God
Did you know
I dont regret my decision to join the Military
.. I fought for your freedom
. I died because I believed in my country
Did you know
I dont blame anyone
.. I was a friend, brother and son
I will never forget all of you left behind
Did you know
Even in death, I will be beside you
. My heart aches for all that died here in this war
I want you to remember me but not mourn me
Did you know
Yes you know
.. You are still my friend, my brother
. My wish is for you to forget not, but for you to be at peace.
Did you know
I would wish that you bring as many home as possible,
..That you stand tall, be proud, love God, family and country
So that my death will not be in vain.
©David R. Alexander
July 18, 2003
All Rights Reserved