What Is It? A Dream, Nightmare? What?
Dreaming, dreaming. Why must one dream?
Screaming, screaming. Part of the life one is to live.
Sweating, sweating. Another night of ghost of the past.
Cursing, cursing. Left in the half-life of a haunting dream.
Awaken, not really. But who would know?
Just under the cloak of slumber, a fitful tightening of the chest.
Never again, never again. No more dreams, not one more night.
A knife cuts only once and the body dies.
A pill, a dozen pills. Booze, why not booze?
Ah wait. Not just either, but both. Twice as quick.
Wait on me, wait on me. Ill be along in no more than time to awaken.
Awaken, awaken. Find the booze and the pills, take them down and rest.
Blood, blood, blood everywhere. Why? No wound to be found.
A scream, what! A scream? From where? Who?
The half gone face of a frag grenade gone wild.
Wake up, wake up! You are asleep and dreaming again.
Leave me to my end, let me be. Cant you see.
Im leaving to join the crazed faces and bodies of the past.
WHAT? WHAT? Im awake my dear, Ill be o.k. now.
You are there as always to awaken me and bring me back. Maybe tomorrow night Ill finish this.
©David R. Alexander
June 24, 2003
All Rights Reserved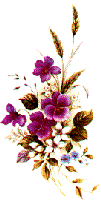 | | |
| --- | --- |
| Touching the Sky..(for RH..USMC) | |
Your lady has chosen to fall away
and dream,
Marine.


I keep the watch and pray.

The angels fall silent
as time surrounds the sky.

My small fire burns.

Stars disappear
like soldiers
gone.

Love reaches
toward destiny.

We remain
alone.


CAL
©6/25/03 LJKlaiber

(prayers from members for Ms Vicki are appreciated)



I shall remember them,
always the same,
in the Old Way.

The Soldiers,
Sailors,
Airmen, and
Marines.

Long ago remains
today.

I will sleep
when I am tired
and old.

I tend my fire.


CAL
©6/26/03 LJKlaiber

Echoes
There is a fire ,
......in Georgia tonight,

tended with love`s
.........dancing light

Sweet Jesus,bless all,
......in your sight

those who are lonely
.....in their plight

A friend who loves ,
.....is a cut far above

for the soul who passes,
......as would a dove,

has been blessed
......by a true one`s love

May the fire tender rejoice...
Goodbyes are just the echo
........ of the Master`s voice
Faye Sizemore June 2003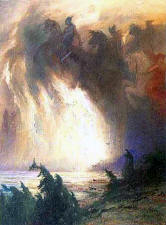 Caged
Sitting on a bench head down
Nothing but iron bars
No help coming, none expected.
Memories flood the mind
No rest, no sleep, no freedom.
Caged, yes caged in your own mind.
Feelings of hopefulness
No hope, none. Just emptiness
Still sitting, still waiting.
No feelings, strange despair
Keep the darkness
No light doth shine
No escape, no hope to find
Waiting for death
The only relief that will last
The entire spectrum of colors
But only in eyes of the mind
Stench of death
Still caged, still no hope, still no relief
Dare not to sleep, perchance to dream
Black cloaked vision of death.
To escape, a foolish dream
To be free, a fools reality
Caged until death.
Realism? No such thing exist
Torture? Only self-imposed
Relief? Not in this life
©David R. Alexander
June 27, 2003
All Rights Reserved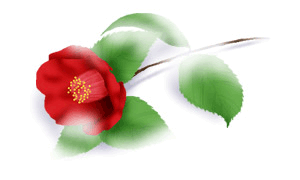 Windsong....For Lil Vickie Of Alabama

Hearts fall
together
and forever
upon the soft song of the wind.

The Sun falls,
and
calls
to the Moon.

The warrior paints his face
and learns the trail
of darkness
within.

Hearts remain
softly reaching
one
to the other.

Time holds them
close.
...then time falls away.

Love remains
...eternally.




Caliber/redcowboy
©jun 28 03LJKlaiber


A Fire Long Ago
So far away from home
all night it came
falling and
flaming

....fire from the night sky
so hot
so screamimg naked
as we fought on

....til morning lay weeping
and smoking in the ruins
of itself

and the promise of a new day
just flew away
....forever

in tears.

Far from us
....far
from the soldiers who lay
wounded
in the world forever
dying
at dawn.

(the fire remains within the ashes of our lives
as we wipe away the tears
and move on day by day
toward
silence.)




Caliber/RC
©Jul 01 03

Yesterday`s Dance
A soldier ,once so young...
not yet having met fear
as one who did seek
...to protect the weak
He did not tremble...
as Destiny neared
He danced with Death...
...The Reaper let him lead
When the dance was over...
... and the music stopped
He stood alone......
alive and listening,
...to thunderous applause,
of which... echoes are heard. ... still
but... with the echoes
comes the knowledge
that their dance
had never... really ended...
Faye Sizemore 6/27/03